.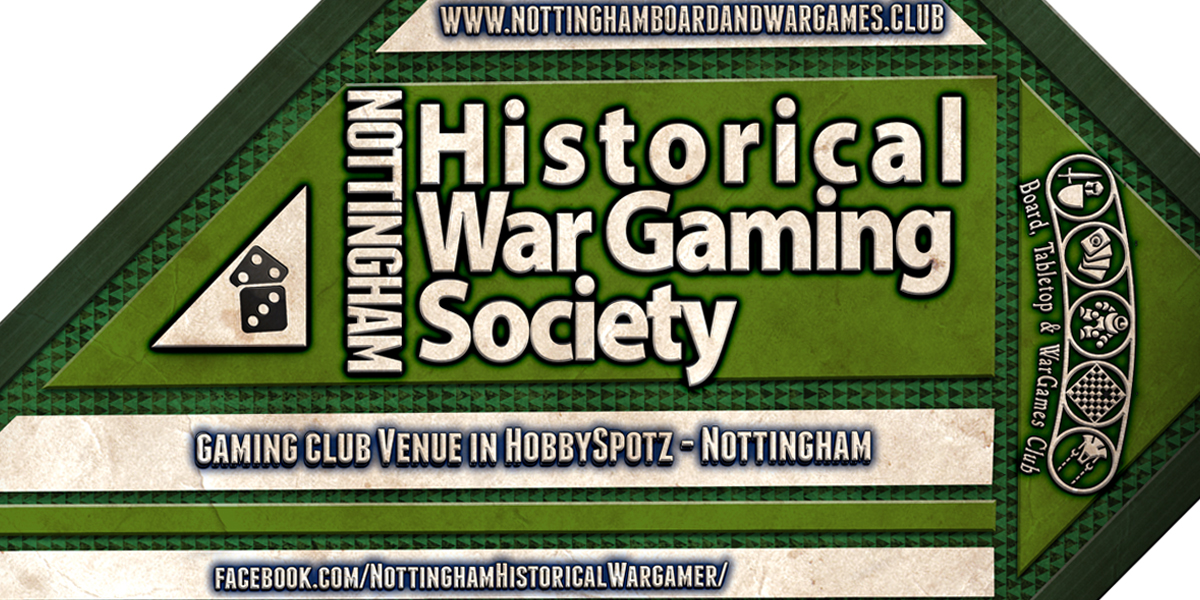 ---
Friday Historicals
The Nottingham Historical Wargames Society is a sub group of the Nottingham Board and Wargames Club group in Nottinghamshire and specifically Nottingham that specifically focuses on miniatures and board gaming in Historical games within a wide variety of periods and scales. The main group consists of about 900 members and is an eclectic mix but the Historical gaming area is new and designed to help promote this aspect of the club and to further the advancement of the historical wargaming hobby
This aspect of the club meets every Friday night and we are currently involved in several bolt action games, as well as board wargames.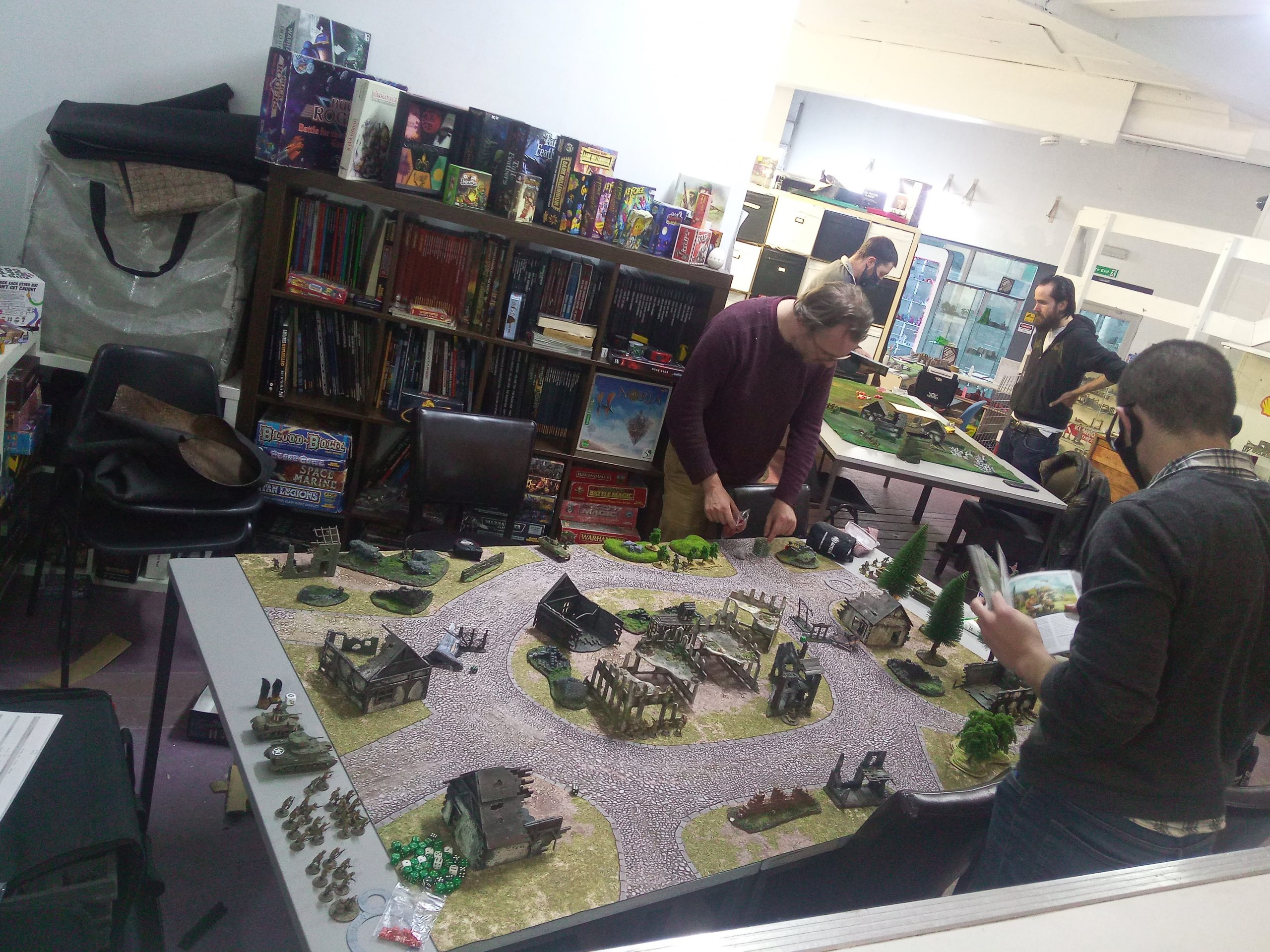 The Nottingham Historical Wargames Society is also looking for articles, features battle reports from our Friday night games, reviews of board games, figures, and gaming products, gaming analysis, and several regular features.
Wargames is the depiction of battles from various periods in history using detailed and researched, model armies and is played on a tabletop playing area using realistically modelled terrain. This may be played at home, at clubs and even at organised competitions. We support a variety of different rules and periods from the first biblical battles through to modern warfare.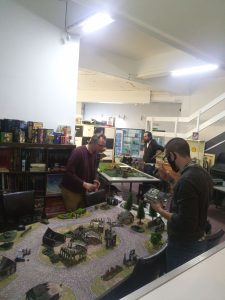 Our first objective was to establish the club and gaming though the Flag Store 'HobbySpotz' and the games club. This has now been achieved and allowed us to expand into more diverse types of gaming.
Our second objective is to continue to foster links with other wargames organisations, , hobby centres, clubs, and businesses, and in particular to enable everyone and those in the 'Lead Belt', the home of wargaming, to play a full and leading role in the hobby.
We are happy to receive comments on any of the above, and ideas for our developing role. We are here to serve the tournament wargaming community as a whole, including card gaming and other aspects. We are a non-profit organisation and any surpluses made from our activities are for the benefit of the club and local business which are are ploughed back into facilitating and encouraging gaming play where and whenever we can.
---
As a club we definitely has problems staying focused when it comes to gaming! We currently open to play everything from ancients to colonials to air combat, plus another dozen or so eras in between. Most of our current gamers have miniature collections based around Hail Caesar or Bolt Action, or 15mm Flames of War scale, but we are always looking for members who play the Seven Years War, Renaissance, Early Sudan, and ACW, Thirty Years War, Napoleonic skirmish, WW2 skirmish, Samurai era, and more.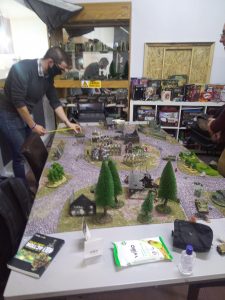 Also we have an aim to get more people playing diverse and variant rules on the same scales from 6mm, 10mm ancients, and 1/285th micro-armor for WW2 along with additional air combat. To complicate matters further most members also have other rules, miniatures, terrain, etc., for many games and periods that we don't do as a club!
So pop on down.