Sunday Gaming
Sunday Tabletop Gaming in Nottingham
Sunday gaming event if you and/or friends fancy popping down and gaming,
Ok so after all the excitement of operating our add-hoc Sunday events, we started to expand the gaming options to every Sunday.
This has seen a big jump in Sigmar Sundays. This is a Warhammer Fantasy system AoS for those that are not familiar. Our Sigmar Sundays go really well. Lots of great games going on.
We tend to aim Games at 500, 750, or 1000 max point games.
Allows players to get two or three games in and it's a fun day.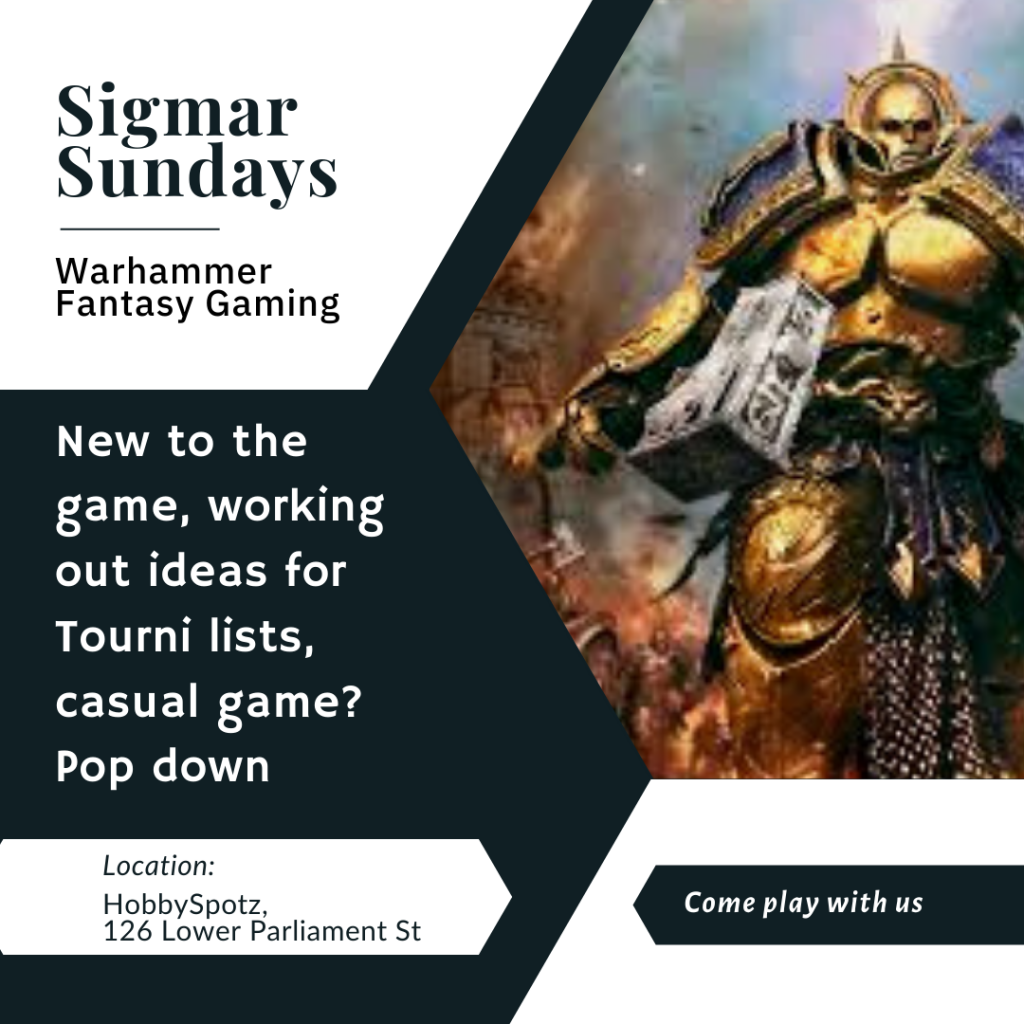 ---
We also run other game sand we certain have tables, terrain and space for a wide range if games from Wharhammer 40k, to Infinity, Deadzone, Armada is a popular choice.
X-Wing all versions gets an occasional update.
Another advantage of the weekends is the long play Board Game sessions. Many times you may hav ea game that is great to play but takes a lot of time. Sunday and weekend gaming at out space is great for this.
---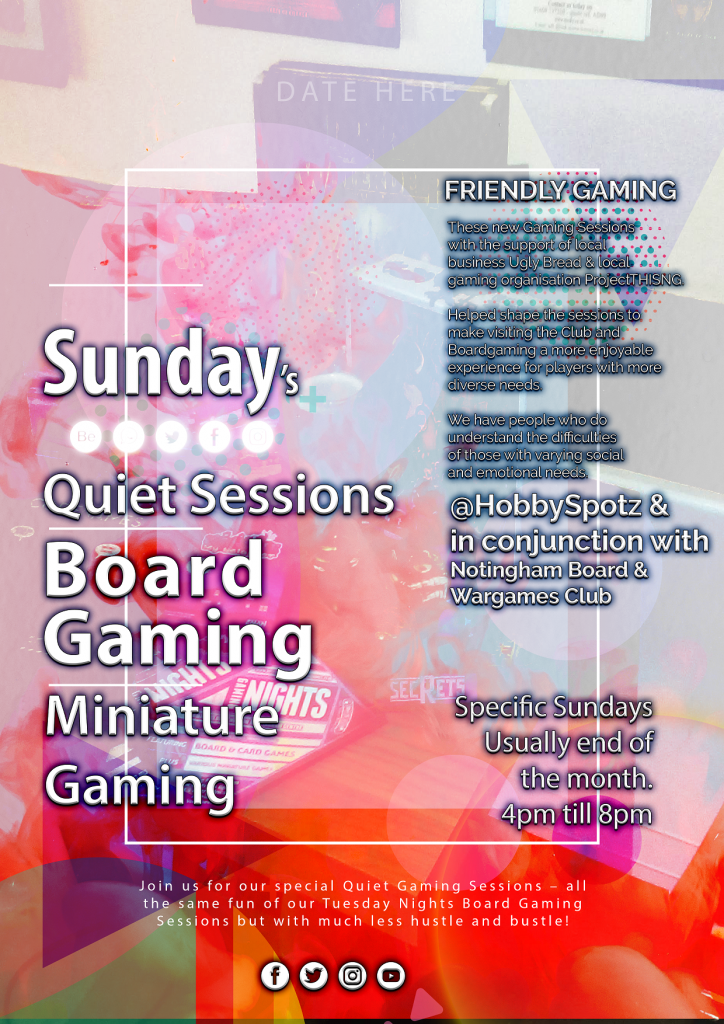 https://www.facebook.com/groups/386686618146686/
#Nottingham #Notts #Boardgaming #Tabletopgames #Tabletopgaming #Nottingham #nottinghamboardgaming #nottinghambusiness #nottinghamindependents #nottinghamboardandwargameclub #Hobbyspotz#Sigmar #SigmarSundays#warhammer