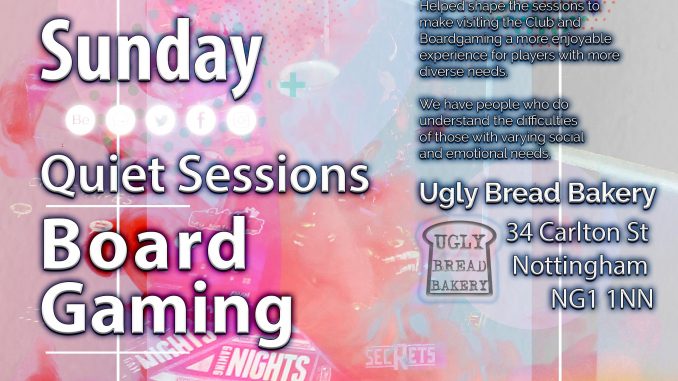 Quiet Gaming Sessions
Join us for our special Quiet Gaming Sessions – all the same fun of our Tuesday Nights Board Gaming Sessions but with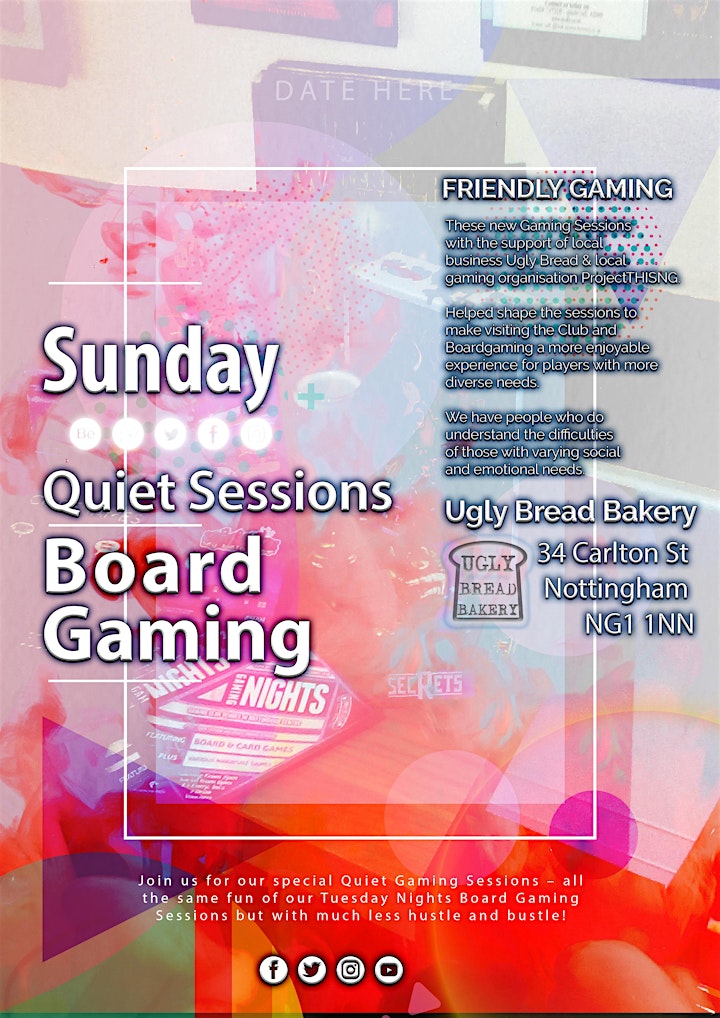 Quiet Gaming Sessions

Join us for our special Quiet Gaming Sessions – all the same fun of our Tuesday Nights Board Gaming Sessions but with much less hustle and bustle!
Its a quieter spot which provides an atmosphere in which to explore and enjoy board and tabletop, but within understanding as to the sensitive needs of visitors within autistic spectrum or other communication and sensory conditions.
The session takes place usually on a Sunday 4pm till 7pm, during our usual opening hours. Siblings, families, carers and friends are welcome.
This is a board game and smaller tabletop gaming session session event and open for everyone.
#Boardgames #Nottsevents #eventsinNotts #Nottinghamboardandwargameclub #Quietgamingsession #uglybreadbakery #Nottingham #Notts #Boardgame #tabletopgames