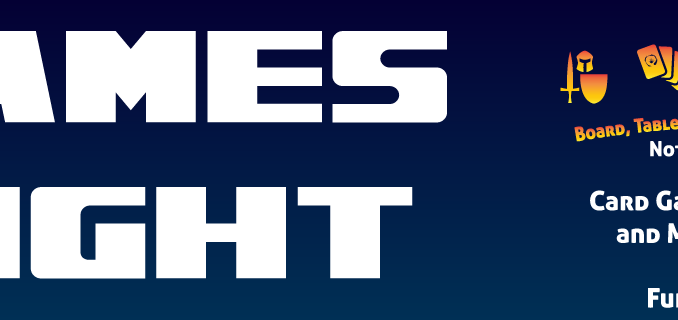 http://nottinghamboardandwargames.club/about.html
Nottingham Tabletop Gaming Nights
Well, this is the time to enjoy something new, looking forward to trying something new or just getting back into tabletop gaming, well …Bring some games lets get rolling …
So if you have a game you always wanted to try, dust off and play or just get out and experience board games and life, to enjoy and celebrate tabletop gaming from Miniature gaming to Card, to board. A fan of Cards against Humanity or fancy calling out the Secret Hitler, well come and try
Be Part Of Our Community
The Nottingham Board and Wargames club is a tabletop gaming club based in or around the Centre of Nottingham. It was created by Matt Anderson and Gary Powell in order to encourage more gamers in the 'Lead Belt' to forgo the normal isolated style of gaming and be much more inclusive.
While many people happily game at a friends or colleagues home they decided that gaming was more than just moving pieces around the table it was about having fun, socialising and learning about other great games out there by gamers impassioned over the game's they play.

Nottingham Board and Tabletop Gaming Nights
https://www.facebook.com/Nottingham-Board-and-Wargames-Club-1980804518818688/
https://www.facebook.com/mondaynightbattles/
Club Subs £5 a night Inc 2 money off drink Vouchers or £20 a Month Inc 10 Money off drink Vouchers.
#NG1 #Nottingham #Notts #Boardgames #Boardgaming #Nottinghamboardandwargameclub #Nottingham #Nottinghamboardandwargameclub #Tabletopgaming #Nottsevents #NG1 #NG2 #eventsinNotts