Gaslands
Specialist Gaming Nights
---
Join us for an evening or session of Gaslands!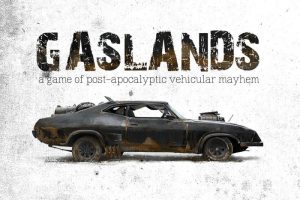 It doesn't matter whether you've played before, or are just interested in trying out Osprey Wargames fantastic Car Wars Game
Shoot, ram, skid, and loot your way through the ruins of civilization with Gaslands: and Gaslands Refuelled, the tabletop miniature wargame of post-apocalyptic vehicular mayhem.
Bring or borrow cars as we warm up with standard Death Races ahead of the possible organised play events. We'll be aiming to try out some of the other missions from the rulebook during this session!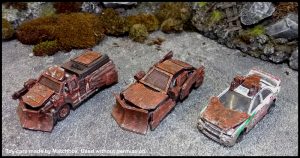 We'll also be running a games where new players and newbies can go with the 'Learn to Play' session as part of our event so those interested should pop down or ask about it.
We ave an idea that as we progress Players will create their own team of two cars and turn up to take part in a series of games. Cars may be either 1/64th or 1/43rd scale (diecast or resin conversions – The sort of crap you get in toy stores and £1`stores) and there will be comments made on or for the best design.
Whether you are a fan of the Classic version or the Refulled version with all new material including expanded and enhanced perks, sponsors, vehicle types, and weapons.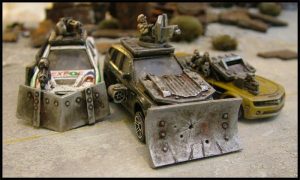 The expanded Gaslands: Refuelled contains everything a budding wasteland warrior needs to build and customize their fleet of vehicles in this harsh post-apocalyptic future. Featuring a host of options for scenarios, environmental effects, and campaigns, allowing players to create their anarchic future.
An opportunity to share the hobby, hang out with gamers from different areas and have fun.
---

Terrain Building and built on the Thursday Night Hobby Hangout.
#HobbySpotz
---
Game Over View:
The original Gaslands used an X-Wing-style manoeuvre templates system to move vehicles around the environment, with players shifting up and down gears to adjust their speed and turn order.
Skid dice inject an added element of risk taking, of wiping out while turning, and cars could shoot at or ram into each other to wreck opponents.
The game uses Matchbox ™ Style  Cars converted and painted to add a sense of style and realism to the game but are not essential. If you are iterested in Conversions and painting such models check out the Hobby Hang Out – Thursday Night Hobby Night Page.