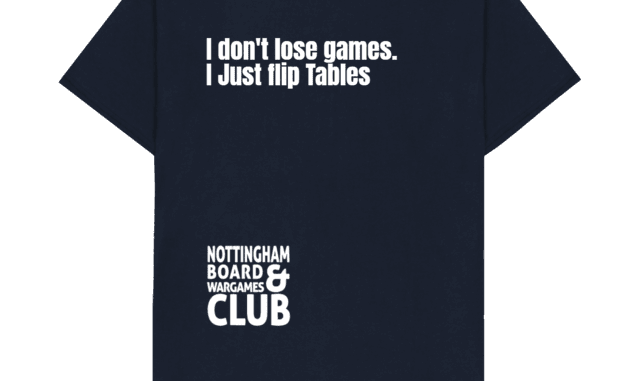 I Don't Lose Games I Just Flip Tables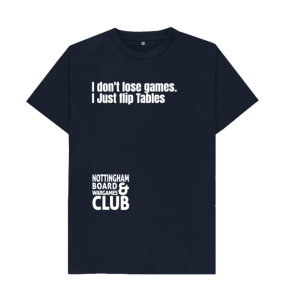 You asked we did. Here's our amazing new I Don't Lose Games I Just, out today. With this radical design on our classic t-shirt, you can elevate your wardrobe to the next level. At Nottingham Board and Wargames Club, it's important to us that our products are made the right way – that's why we use certified organic fabrics and renewable energy in our supply chain.
Grab yourself one now before 3pm to get UK fast delivery
.