N-Fx Game Design Studios pushes out newline of Terrain for Gates of Antares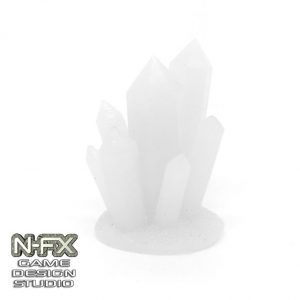 N-Fx Game Design Studios A division of N-FX designing and manufacturing, have started what seems to be an interesting and possible exciting new line for both |Warlord Games popular sci-fi game Gates of Antares and branching out towards products for the miniature and war game industry. Crystals.

Scale: 28mm
Resin
Made to Order
While many in the core design industry may know of N-Fx, they are still a small entity in regards a wider knowledge of the gaming industry, however it is looking like that is about to change with an interesting new release Resin Crystals. However what makes these a particularly good resource is that they have a round base allowing them to be placed into a standard skirmishing mdf base hole allowing terrain to be placed anywhere on a board in more interesting ways.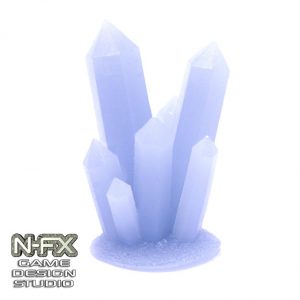 Requires Assembly
Each set contains 4 different crystals that are between 25mm and 35mm tall. They are designed to fit on a 20mm or larger base, and can be used to create exciting terrain features or unique basing elements for larger models.


They are of cause available from the N-Fx Webstore, and through Warlord Games Store and really  do allow the casual gamer to put some bling on the table and with a little create and thought, including a few small flashing led's placed under the crystals really could make it a blinging table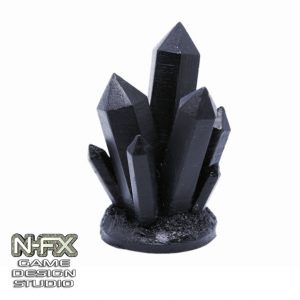 This is a fun line and could see the company really moving places in the future so one to watch.