New Club Subs Policy
With our new move and and expansion, so we have expanded and updated the Club Sub policy. The original policy was the established £5 which saw a games member getting a £2 bar voucher or two £1.00 bar vouchers for the venue we were in such as the excellent Vat and Fiddle. 
New Club Subs Policy
CLUB SUBS
Gaming at HobbySpotz Subs £3*

Tuesday Night Board Game Socials £5 Inc Money off drink vouchers

Pay Monthly £25* All Open Events (Inc Tuesday Socials)
Monthly Membership Get 8 hour print time credit for The Minifactorum.
SPONSORSHIP
Annually Sponsor us £200

Or 6 Months Sponsorship £110

Quarterly Sponsorship £60
Sponsors get  priority booking on events. And Quarterly 30 hours print time credit for The Minifactorum.
*FREE TEA AND COFFEE AT ALL LEVELS @HobbySpotz
Please ask us about what print time credit can get you mini or terrain wise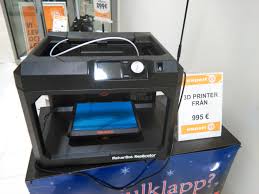 Print Time Credit FAQ :-
WHAT IS IT ?
As a club sponsor we want to thank you for your input and reward you with some tangible hobby goodness. Our best way to do this is to let you take advantage of our relationship with both Carpe Ludum and its tenants. One of the founding tenants is The Minifactorum a 3D print service and supplier of consumables parts and training. So the credit can be used against the time element of the cost of a print (commercially licensed) or your use of their facilities (your files your print).
WHAT CAN I DO WITH IT ?
So there are two choices and both of them can be mixed and matched to suit you. We have a number of files:- terrain or minis or even gadgets that can be printed for you. Or you can use the machines yourself subject to supervision and introductory course. The only extra you need to pay is for materials worked out at the time of printing.